Natalie Betts, Director at Relish Agency, shares how trial and sample of a product can encourage consumers to change the brands they habitually buy from.
There are a multitude of scientific studies previously conducted to find why someone would change brands, such as  the prime frequency of seeing an advertisement, the frame of mind the consumer is in when they experience an advertisement, what stage of the payday cycle a consumer is in.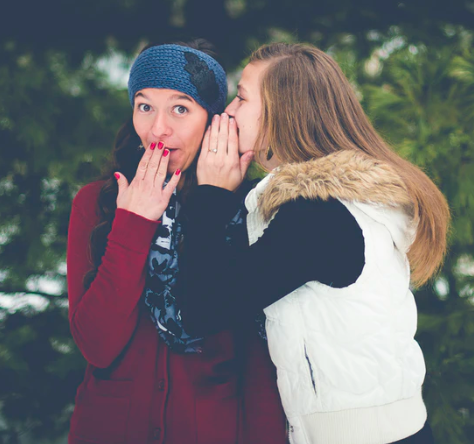 However, whilst investigating how consumers felt about receiving samples in their online orders, Relish conducted some research and we found sometimes it's less about the timing and more about the experience:
Despite the most elegant and enticing ad campaigns – consumers will still only purchase a fragrance after they have smelled it.
Consumers who wouldn't have engaged with a fragrance because they did not connect with the branding or the advertisement, changed their minds after smelling the perfume.

Some of the women in the focus group deemed one particular fragrance as 'patronising' and 'probably for the younger generation' because of the word 'girl' in the branding, they commented that they wouldn't seek out a sample of it because they probably wouldn't like it. However, when they received a sample of this fragrance in a recent online order, they were very pleasantly surprised and changed their perception of the brand

Consumers also thought more positively of a brand when they had been surprised and delighted by them.

It was considered a more genuine interaction and therefore when they recalled the brand they used more positive words – "they're nice", "I like them", "it was cute" as opposed to "they're ok", "I think I remember them"

The average UK adult owns 3 fragrances and over 50% have been gifted, therefore any gender could arguable receive any gender of fragrance sample as they will probably end up being the buyer or the recipient of the fragrance
Over 70% of people who received a food sample said they would go on to purchase that product at full size
Consumers claimed that their preference in the type of sample they received would be beauty/ grooming, yet the highest responses come from consumable samples
Pragma found that within the Beauty market outside of special offers and price point, product samples were the main reason they changed the brands they bought.  This is crucial in a market where consumers become extremely brand loyal at 30 years old and thus offering a very long lifetime loyalty!
Change in life stage
A change in life stage can be a crucial time for consumers to change brands: learning to drive, moving to university, first time home owners, a promotion at work, bucket list travelling, starting a family etc.
It is widely accepted that when a human sets up their first home outside of the family unit, they either inherit or create brand traditions e.g. "this house is a PG Tips house" to "I think Teapigs would look better in our kitchen"; "Any own brand washing up liquid is fine" to "the values and packaging are so good, we are going to have everything from 'Method' in this home", this can be a crucial time for brands to be front of mind with consumers.
'The Home Move Box' clearly realised this and offers a chance for brands to reach consumers just as they move into their precious first home.  The brand loyalty from such initiatives has shown that consumers want to interact with brands when they are changing stages in their lives, and nothing does this better than when a brand provides a sample to let the product speak for itself.
"The Home Move Box arrives the day a customer moves into their new home, very deliberately before the mover has had a chance to go to the shop. This allows brands the unique opportunity to be the first product on the shelves of that new home. The timing of the welcome box drives a brilliantly positive response and that reflects onto how the brands are perceived in turn. It's an opportunity for a brand to be not only present but involved in a pivotal and very memorable moment in someone's life. As a challenger brand this is perfect opportunity to unseat long held buying habits and for an established brand it is perfect opportunity to re-enforce those habits."
Guy Nathan, Business Development, The Home Move Box 2019
The Power of Direct Mail
The Mail Men also conducted some research around direct mail (DM) – essentially promoting the effectiveness of sending communications through the post.  At Relish, we think this is transferable to the medium of sending samples in online orders (it is named and sent through the post, directly into consumers homes), this shows that when multichannel campaigns finish with a DM piece (in our case, a sample) campaigns resonate for longer: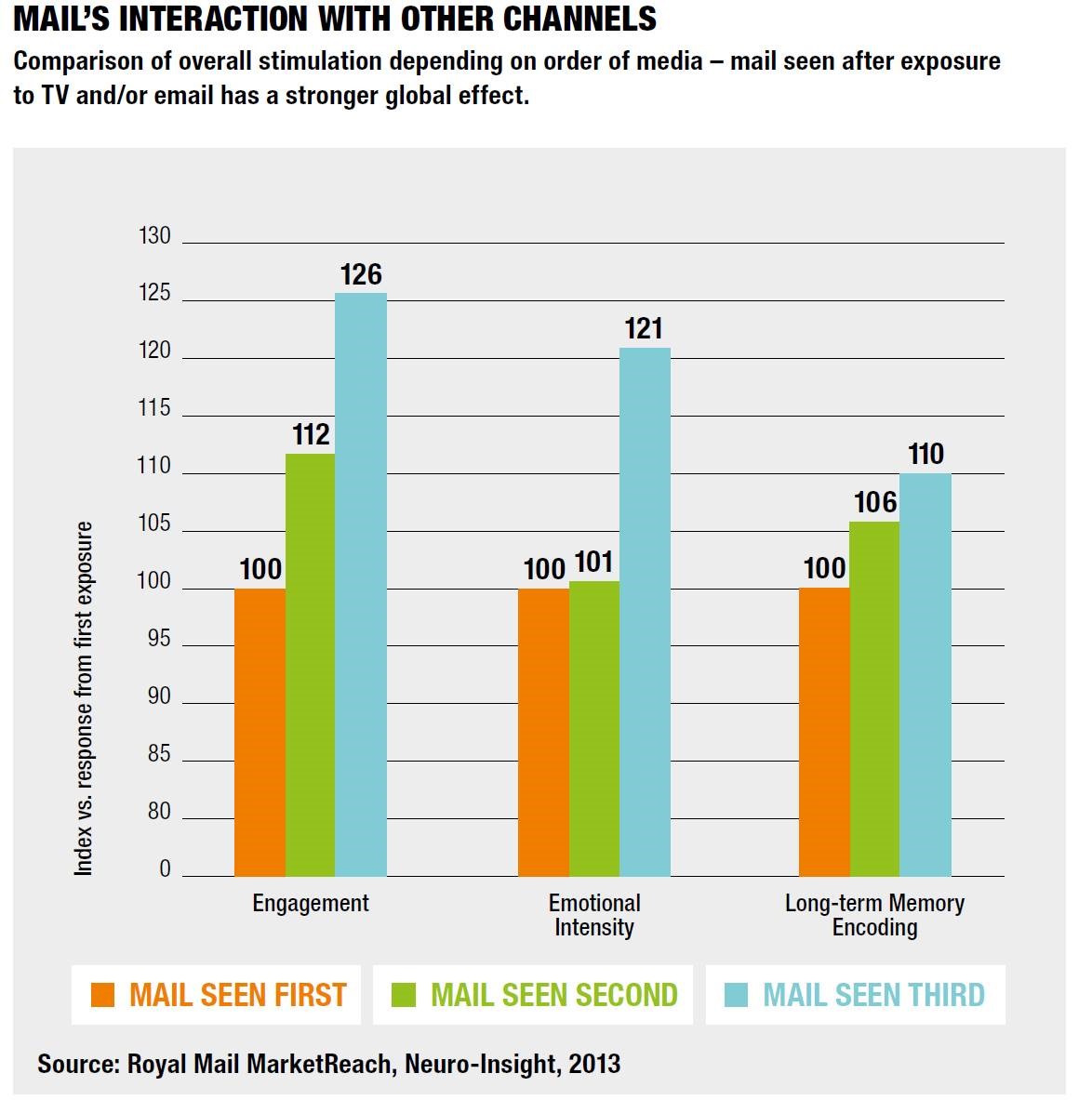 Summary
As well as the many nuances around why and when a consumer changes brands, we have seen and heard repeatedly, that when a consumer can trial and sample a product, this is what will actually encourage consumers to change the brands they buy habitually.
Lowering prices has also shown high effectiveness in encouraging purchase, but in today's day and age of ever-lowering margins – is a constant special offer the way brands want to go?
If anyone would like access to the research documents, please drop us a line, we are always looking to add to the knowledge we have so would be happy to collaborate on any future projects.