The IPM's 30 Under 30 programme, sponsored by Sodexo, is aimed at identifying some of the brightest and best young talent in the UK promotional marketing industry. The 30 successful candidates are then offered access to a an extensive professional development programme to enhance their capabilities and to provide them with skills and knowledge which they can share with their colleagues in the organisations they work for.
Every year, IPM Members are invited to submit the names of suitable candidates. They can be from any role, any level – as long as the person concerned is under the age of 30 before the closing date of entry and works for an IPM Member.
Submissions are then assessed by a panel of independent professionals and senior IPM Members, who select the 30 successful candidates who are then offered access to a suite of learning experiences to enhance their capabilities and to provide them with skills and knowledge which they can share with their colleagues in the organisations they work for.
Over the next few months, www.promomarketing.info will be featuring comment from selected members of the 2018 30 Under 30 programme on a range of topics relevant to promotional marketing. The first topic is the impact of digital marketing and online shopping on the traditional retail industry…
Alice Hennell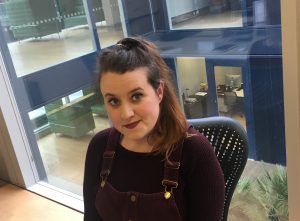 Alice Hennell is client manager at secure digital voucher system provider, i-movo
In this connected, digital age it is true to say that the impact of digital on the shopper journey has been incredibly disruptive. What is less certain, however, is exactly how this disruption will play out in the retail sector in the long term.
You could argue that the prevalence of digital is proving detrimental to our traditional bricks-and-mortar retail industry. Shopping Amazon from your office desk with an abundance of choice and free shipping to your home address is an easy option for most consumers, and it's one that doesn't make bracing the high-street on a chilly December evening the most appealing alternative. But the impact of digital on the shopper journey has also resulted in opportunity and growth for retailers, and it is this that I find incredibly exciting.
The grocery convenience market is vast: over 60,000 stores across the UK trade as independent businesses, providing access to essential products for communities. These convenience stores aren't listed on Amazon, the majority don't have an online presence or use e-commerce platforms, and a marketing budget is not a common allocation of business funds.
Yet from my viewpoint, the ever-increasing impact of digital on the shopper journey can be leveraged to the advantage of these convenience retailers, leading to increased footfall, basket spend and, overall, profit margin.
In the FMCG sector, brands are increasingly using digital channels to serve consumers with promotional offers and vouchers, and it is this brand behaviour which will support and grow traditional smaller retailers in the foreseeable future.
Digital promotions can drive in-store visits, offering a life-line to sectors like the grocery convenience model, where innovation is required to stay competitive in the ever-changing retail landscape. A free chocolate bar voucher can be the trigger to getting a consumer to visit their local grocery store — and this is the point retailers can use to their advantage.
Publications like Retail Newsagent report on a weekly basis the innovations that independent retailers are employing to delight and retain the customers that visit their stores.
Customer service is key, as is following customer-led demand, driving the creation of extensive ranges of food-to-go, fresh produce and quality frozen meals. Cross-merchandising is another favoured technique for up-selling, while stand-alone services like coffee, fresh juice and ice cream machines are becoming more regular within a convenience store setting. Retailers are adapting to the changing climate and focusing on a more customer-centric approach.
What may seem at first seem like a one-time promotional voucher for an FMCG product can in fact lead to long-term shopper loyalty not just for the brand being promoted, but also for the retailer fulfilling the promotion.
As long as retailers can be agile in their responses to their market's needs, there is scope for both bricks and mortar and e-commerce retail environments to thrive.
The impact of digital on the shopper journey may be substantial; but with the right strategy, it can actually aid retailers, both on and off the web.
Amber Morin-Farraway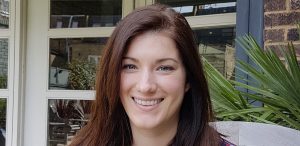 Amber Morin-Farraway is a planner with agency whynot! thinkpeople
There's a reason why people have been driven to online retailers; with convenience at its heart, it's a tempting, straightforward path to purchase that you can complete in the comfort of your own home.
This shift from bricks and mortar to online purchases, as well as the rise and spread of social media, has meant that the traditional shopper journey has gained many more touch points throughout the years.
Digital has given us a wonderful and fun opportunity to speak to consumers across a new platform, allowing us to add value along the way by creating content built around the customer experience that supports the physical retail environment.
Bridging the gap between these offline and online worlds is of course our mobile.
It can function as a seamless link between multiple touch points, acting as the glue that holds it all together. It has the potential to be the hub for multiple functions, such as data collection, product availability, in-store experiences, purchases, payment, loyalty schemes etc. Encouragingly, a recent report from Mindshare titled Future of Retail CX, stated that 65% of consumers could see themselves using mobile more in the future to improve their in-store experiences. Therefore, it is vital for retailers to understand at which touch points they can utilize and optimize mobile for the best shopping experience possible.
And let's not forget the prospect of personalisation.
Although shoppers are visiting a general store environment, there are opportunities throughout to take all of the data points collected and make something truly useful and personalized for shoppers.
Imagine a couple walks into a store, and floor staff is armed with their personal details.
Do they have any un-purchased items in their online basket that you can provide information for? Can you offer advice or guide them to relevant areas or brands based on their previous browsing history? Can smart shelves be utilized to deliver real-time information to their in-store location? Or perhaps to tell what items they have picked up in order to offer personalised incentives to purchase?
Such an integrated system can only offer more exciting and tailored shopping experiences in store, helping to create a richer and more immersive experience.
In my opinion, disruption, evolution and adaptation will continue to drive the shopper journey forward, becoming a frictionless and rewarding experience for the individual, whether making their full purchase online, in store, or a combination of both.
As Trevor Edwards, president of Nike brand, recently stated: "undifferentiated, mediocre retail won't survive."
Therefore, digital will not be the death of retail, but second-rate offerings will be its ultimate demise. No matter the platform, we should always be trying to create the feeling of a meaningful relationship between buyer and brand. In the end, the digital and physical environments can live independently from one another; however, when they're used together, you'll find you've hit your sweet spot.
Fiona Tindall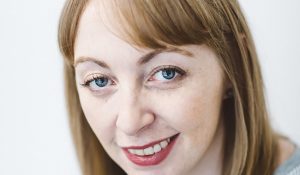 Fiona Tindall is Head of Domestic Retail at staffing solutions, travel retail and experiential specialist Blackjack Promotions.
The rapid rise of online retail and the continued growth of digital technologies had many people predicting the rapid demise of the high-street store. But like the years before, 2017 proved that this was far from the case. Bricks and mortar stores are likely to be more important than ever this year, as more and more online retailers get physical. The flip side is that high street outlets will increasingly embrace digital technology as they learn more and more from online retailers.
The explosion of online retail has resulted in a rush to create increasingly personal experiences for consumers as each strives for that key point of differentiation to help it stand out from the crowd. Key to this is mining customer data to help retailers get to know their audiences as deeply as possible to better understand their needs and preferences. This is also being used by physical stores to deliver more immersive and engaging in-store experiences.
Meanwhile, consumers are now carrying multiple smart devices which they are increasingly using to conduct their own price comparisons in-store with the likes of Google and Amazon. These are key lessons for physical retailers when creating in-store customer experiences and trying to push the 'value' message.
More and more, retailers are also thinking not only about how to create bespoke brand interactions in the physical space, but also how to reach out to consumers through their own devices in the digital space and how to bring the physical and digital worlds together.
Something few experts would have envisaged is digital retailers invading the physical world, yet this trend grew in 2017 and will continue to flourish this year. Amazon's Christmas truck sent shockwaves through high street brands this Christmas as it set up (mobile) shop in the real world. But, of course, this was just one example of the increasingly popular pop-up retail outlet.
Although used by brands that don't traditionally have their own retail outlets, as the year goes on, we will see more and more online retailers using them to deliver a physical experience to consumers to create a greater point of differentiation by immersing people more deeply in their brand.
Online beauty retailer Birchbox, for example, opened its first pop-up in London on the famous Carnaby Street not so long ago. Its mission has always been to "offer women a personalised way to shop for beauty" and the brand feels connecting with them face to face will help deliver further on this promise. This followed the opening of two permanent Birchbox stores in New York and Paris earlier in 2017.
What's interesting is that Birchbox's stores mirror the online experience putting a more intuitive twist on the traditional store environment, which predominantly physical retailers can learn from. Online retailers' invasion of the high street – both temporarily through pop-ups and via permanent stores – will continue.
To keep shoppers coming back in a digital world, physical retailers will increasingly turn to presenting real theatre in store. The more advanced ones will lose some of their shelving and convert it to experiential space where brand ambassadors engage with shoppers. Racks of products are becoming less important than telling an engaging brand story and allowing people to experience it.
Furthermore, one of the biggest trends in retail at the moment is instant personalisation, with brand ambassadors actually creating something unique while the shopper waits. At Christmas, for example, you'll see an outbreak of customised Christmas stockings, names engraved on perfume bottles, even consumers' own personal messages on food or drink packaging. This makes consumers part of the brand and will be a growing trend.
To further improve the physical experience, this could be the year that augmented reality starts to realise its full in-store potential. Increasingly, customers will be able to use AR to scan a product in a high street outlet using their smart phone, then select the product they want to buy and place the order online. Apps, such as IKEA Place, will grow in popularity, and as AR technology matures, more retailers will explore ways to use it.
Robots are also on the rise. As more consumers embrace instant messaging apps such as Facebook Messenger and WhatsApp, both online and bricks-and-mortar retailers will use these platforms to talk to customers and streamline communications. For instance, if a shopper wants to track their order, they can just "ask" the retailer on Messenger, and a chatbot can automatically retrieve the shipment information. The use of chatbots will develop further, with retailers widening their use. Victoria's Secret, for example, is already using chatbots to showcase its product lines.
It's going to be some time yet, however, before robots replace people in stores – if it ever happens at all. Nothing can offer a more personal service than an actual person. The rise in retail theatre and the growth of pop-up stores means brand ambassadors who truly represent and embrace both retailers and the products they stock will be more important than ever this year.
So from data, chatbots and AR to pop-ups, retail theatre and brand ambassadors, 2018 will see the line between the physical and digital retail world becoming more blurred than ever before.