Award-winning experiential marketing agency N2O is celebrating its 20th anniversary this month.
Never passing up the opportunity to be creative, N2O has produced a series of seven commemorative haiku, which tell the 20-year story of N2O in 119 well-chosen syllables.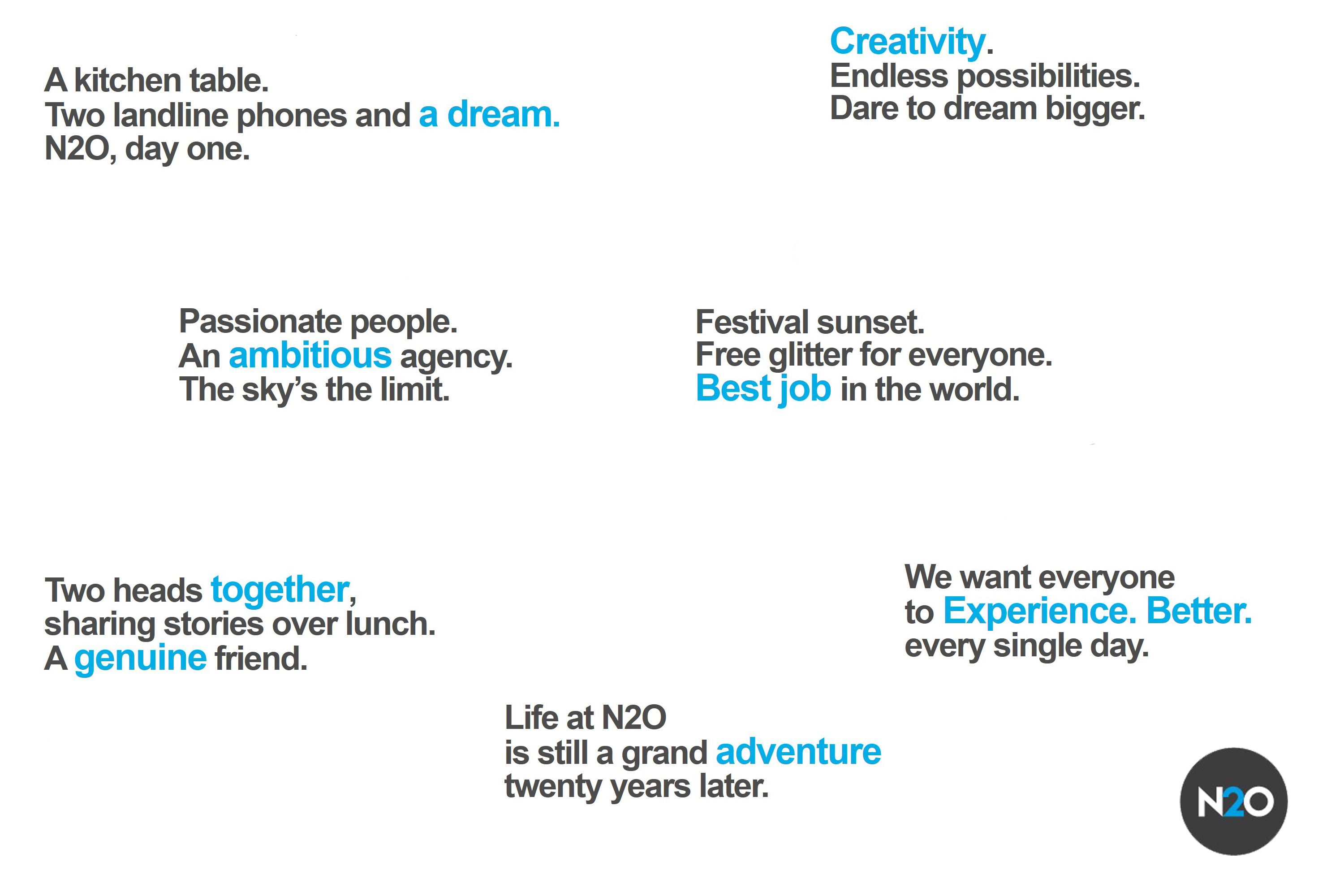 N2O was founded by Commercial Director Clare James in 1999 from her kitchen table. Since then, the agency has grown to over 220 employees spread between three offices and a logistics centre, and is one of the top three experiential marketing agencies in the UK. And in 2018, N2O was awarded FMBE Agency of the Year.
In the last 5 years the agency has seen major growth due to landing key accounts with clients such as Tesco and Coca-Cola.
When asked about the key to N2O's longevity, Clare said: "It comes down to two things: passion and people. Right from the start, we surrounded ourselves with a team of people who truly cared about what we were trying to do at N2O. We've grown and changed, but we've never stopped believing that with the right people and the right mindset, the sky's the limit for N2O."
You can check out some key campaigns from N2O's 20-year history, including Lynx Black Space, a pop-up store spanning 3 months which welcomed over 27,000 visitors, and Diet Coke's Igloo in Westfield which reached over 1million people on social media.