Sian Baker, Managing Director of The Producers rounds up the 'Let's Talk about Tech baby' breakfast event and shares industry expert's thoughts on the future of tech in events and experiential.
Yesterday we hosted our second breakfast briefing on tech in events and experiential… and what a blast we had.
We wanted to explore the themes of good and bad tech, why we innovate, when we should and shouldn't, how we use tech and what this means for us in the experiential industry.
How do we as an industry take advantage of the power of technology in marketing campaigns?
We kicked off with a cheeky little game of BEAT THE BOT hosted by the phenomenal Laura T, a trainer, author, TEDX speaker on "humanising the machine" and a fellow robot lover…
If you haven't played BEAT THE BOT before…I promise it's hours of fun….can you spot which of these images below is a puppy…..get the idea?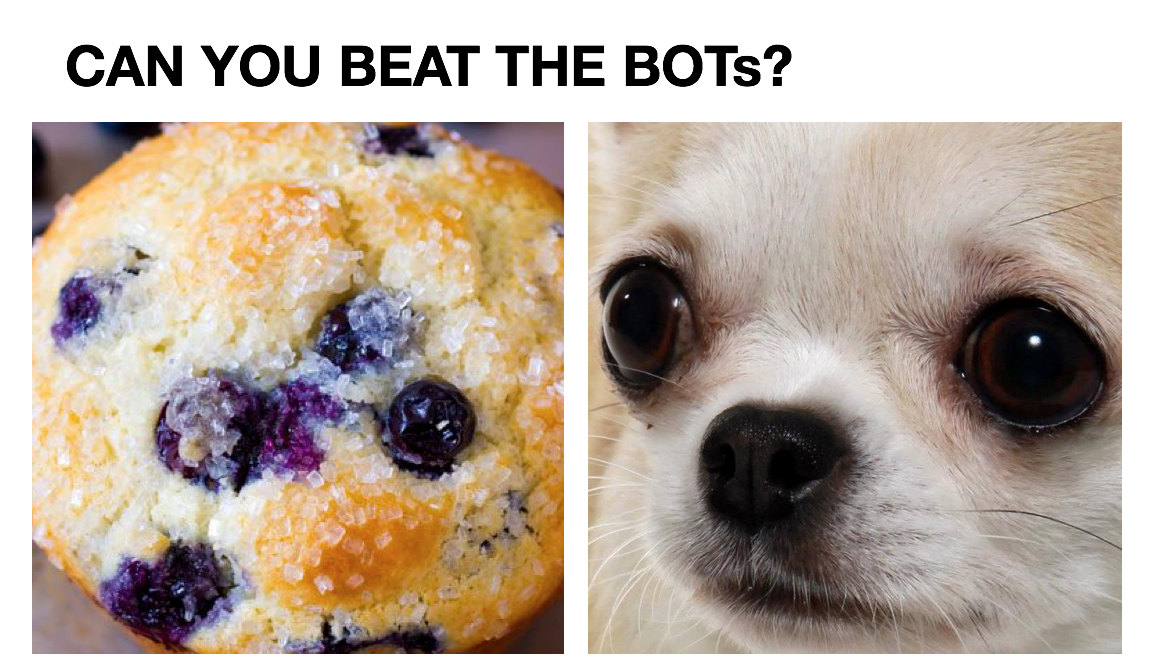 Jo Hudson, our Planning Director for The Producers and PrettyGreen group gave our keynote presentation – Let's talk about Tech baby…
Taking our guests on a rollercoaster of insight as she shared the reasons why we innovate and apparently, we as Homo Sapiens only survived against the multiple other breeds of early-humans by innovating and developing the skills to skin animals and make weapons…Go us!
She talked about the use of tech, how to do this well, the traps brands commonly fall into, and how we have to keep an eye on the 90% and not just focus on the 1%.
She summed up with her five point handy check list….cue frantic note taking from all our guests.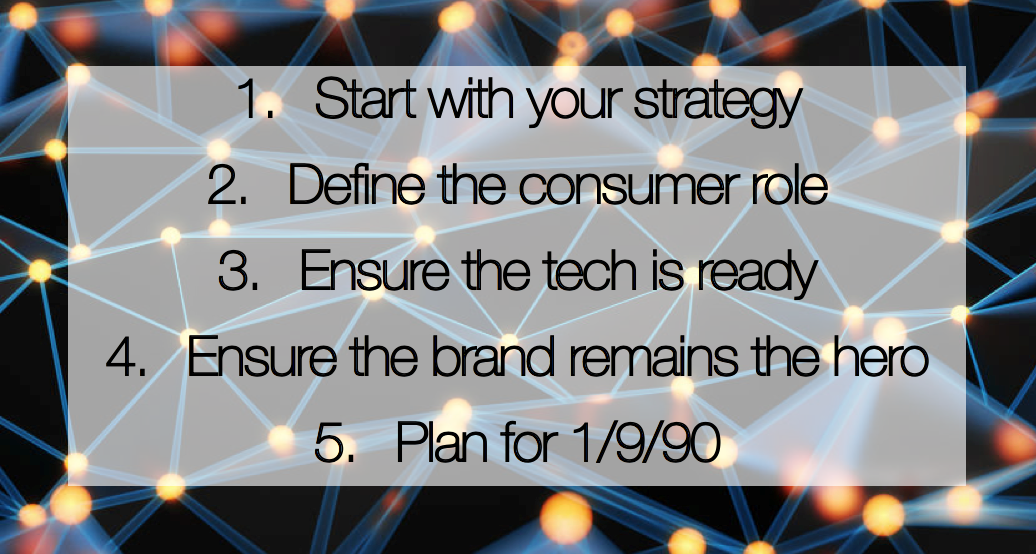 Jo handed over to our fabulous five panellists for a lively discussion on the good and bad of tech, how they and their organisations are using tech to elevate and create new and exciting experiences that reach well beyond the 1%.
We have distilled all of this sensational chat into five nuggets of brilliance from each speaker:
Yasmin Arrigo – Digital Director for Campaign UK & US
You need to get the experience right for the '1' to have any chance of reaching the '90'.
Don't hide experiences away and then try and force people out of the main area to go and visit something
Strange examples are often remembered, unsure whether that's a good thing (pixel 3/ childish Gambino at Coachella)
Tech has the ability to transport and enhance. Think of what Samsung has being doing at festivals whereby you can enter a Cube and be transported onstage next to the person you've been watching
Regions and other markets are interesting but more interesting are sectors. The entertainment sector is really exciting, think Drake at O2 or O3 as it was renamed. The fusion of tech, entertainment and film is exciting.
Gareth Lush – Brand and Influencer Events Manager at Sony Interactive Entertainment UK
Don't assume a level of knowledge. We've learnt with Virtual Reality (VR) experiences that we need to qualify people's knowledge before starting the experience to give them the most tailored event
VR needs a much bigger space and therefore less people are able to have an experience, but the immersion is therefore key and happens incredibly quickly
Accessible controllers for people with disabilities are now allowing anyone to play, which is really exciting and a great industry development
At festivals it's about adding value to the experience e.g. fast charge of phones. We also need to  be asking people what they want or need (whilst also remembering sometimes people don't know what they want!)
Tech in experiential is not going to slow down,  it's only enhancing. It's about getting the most out of life
Emily Koppit – Client Services @ The Producers
Technology should be used to enhance an experience. It has the capacity to make an experience deeper and more engaging
Don't use technology just because it's there – use tech for the right audience and for the right experience
It's not about dehumanising the experience, it's about enhancing it for people
Technology can be used to spark conversations and enhance an experience
Sometimes we're overwhelmed by technology and what we actually need is simple human connections
Nicola Morgan-Hulme – Senior Manager of Brand Relations at LEGO
For LEGO it's about children's play, children's development, the Brick, the importance of creativity and bringing families together
Play is a universal language, and it can be physical and virtual – learning through play and children stay at the core of our inspiration
Knowing what your brand is, and keeping it at the heart, is key to building experiences. How is it meant to make you feel?
Understand what drives your audience and what will improve their lives
Markets aren't necessarily at different levels of development, but how they engage their audiences and interact are different. No matter where the experience is, make sure other markets are aware of it
Miriam Franks – Head of Global PR for W3W
75% of the world's addresses are poorly labelled and even the 25% correctly labelled are difficult to find
They have split world into 57 trillion 3m x 3m three word locations and the challenge is to change global behaviour
As a Tech start-up it's important to understand who to target. They are targeting Ambitious Innovators; Investors, Clients, Staff
When you have a global ambition, the challenge is qualifying it, when people ask "so who are you working with" you can't just say "no one you know"… but soon it will be everyone
The police are working using their tools. If you make a distressed call and need to tell them where you are, it's obviously difficult. The police SMS you a link and you click on the link and it will tell you the three word location and they can despatch a car
In a world of Deliveroo and Netflix, W3W encourages people to get out and explore / leave house and be mobile opening up doors to experiential and events. Where is the ///party.party.party
Well there you have it, all caught up with some of the industry's most exciting brands, marketers and industry commentators. So next time you're thinking about putting on that event, experience or looking to engage your audience in a different and stand out way, start with a great insight and idea and ensure the tech follows that.