The survey from the IPM's agile research partner, Zinklar, reveals where fans will be watching the game and how they'll be betting.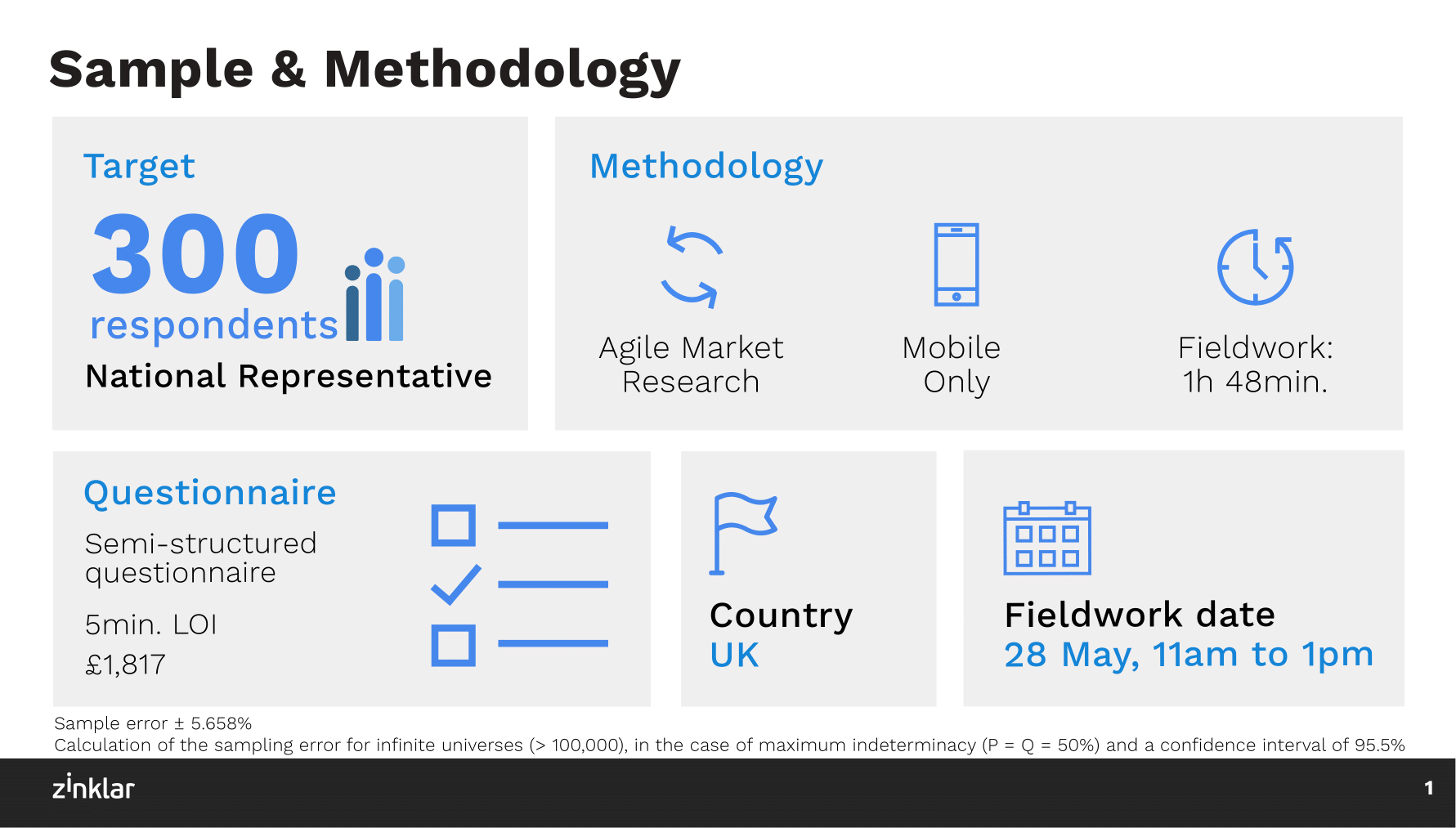 The survey revealed that most fans are watching the match at home, will be tuning the TV to Sky, BT Sport TV, who are amassing 50% of the total traffic. Virgin Media scores 3rd place with 14% of consumers tuning in for the match. But traditional TV services are given a run for their money by online platforms, and YouTube stands out as the fourth contender, only two percentage points behind. Although only 1 in 10 consumers are tuning into the YouTube platform, Zinklar are predicting that online streaming of sports through YouTube might start inching into other channels' profits.
Even before the actual day, more than 1 in 2 consumers under 30 are planning or already have placed a bet. Usually, with their top three favourite sports betting brands: William Hill, Ladbrokes, and Bet365. Although older generations aren't as interested in gambling, one in three football viewers will be taking part.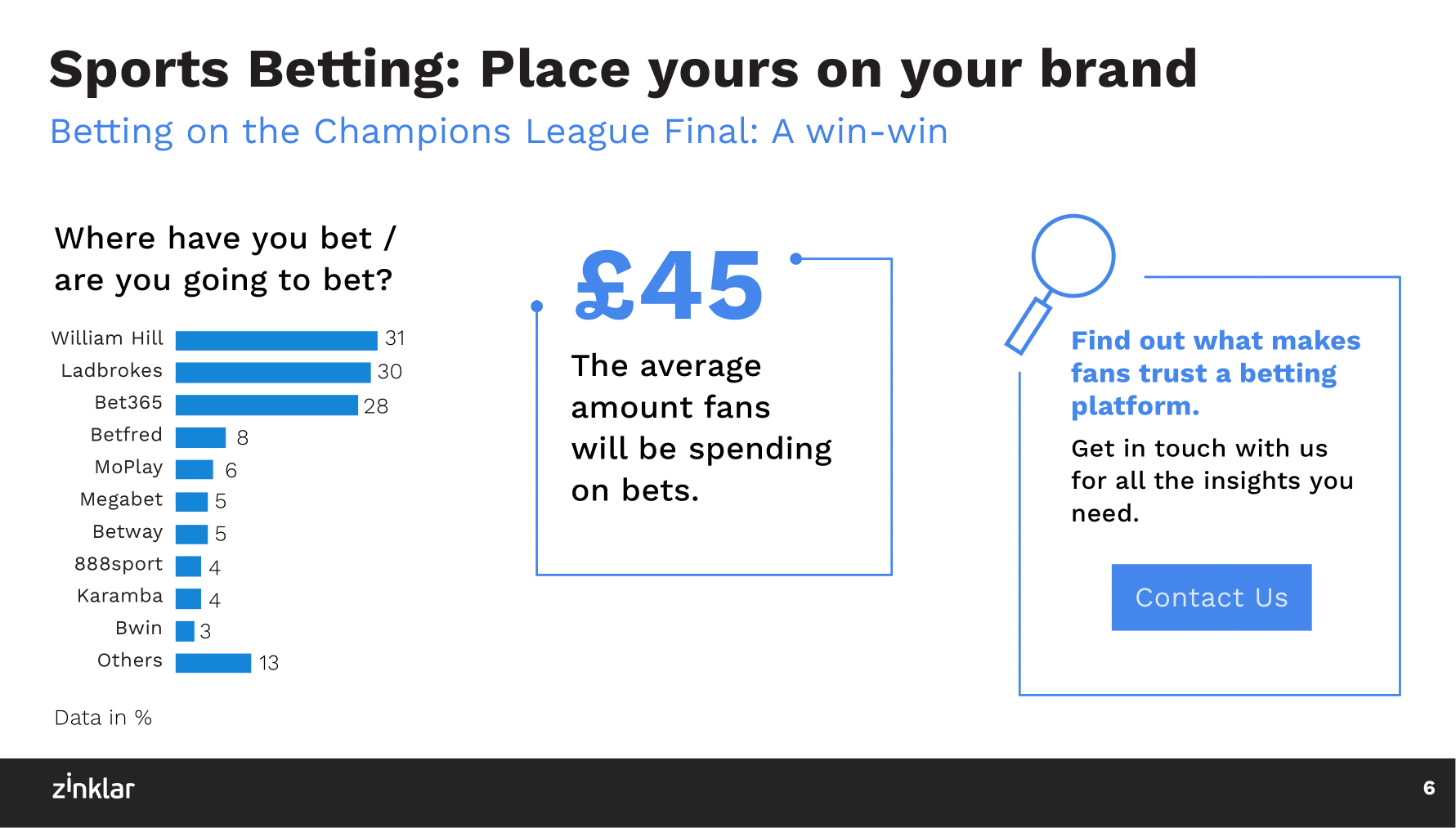 Claudia Claros, Content Writer at Zinklar, says: "What makes a betting platform stand out to fans? One that's "easy, reliable, and trustworthy": all the more reason why these brands have ramped up their partnerships with football teams (The Drum)."
The research shows that consumers are more likely to try new products from brands that they're familiar with (Nielsen, 2013). Betting brands are making the same wager: in association with a team, they're hoping their brand will gain visibility.They want a slice of the profit much like the fans will be betting an average of £45 on this match alone.
Fan Favourite: Liverpool vs Tottenham?
Zinklar didn't need a survey to tell us that most fans sympathise with Liverpool. Only Saturday can tell which fans will be drinking to the victory,  but to know which sponsors have the highest recall, which takeaway foods and brands will be killing it, and how Brits are planning to celebrate, get in touch with Zinklar to read their Champions League Report.
To download the report and find out more, contact Abhijeet Roy on  abhijeet.roy@zinklar.com