A new report – Click and Regret- from marketing agency Gekko has revealed the shocking waste now involved with online shopping. According to the survey, £641m is the astonishing figure consumers are wasting online every year buying goods they don't want and failing to return them.
The survey of 2,000 UK adults conducted by One Poll on behalf of Gekko reveals that 27% of respondents (equating to 12.4m UK adults) order goods online they regret buying but fail to return. The average amount wasted every year is £51.90 per person equating to £641m overall.* Nearly a third of UK adults 31% also confess to being lured into buying items they don't want or need and 70% regularly regret buying things online so send them back.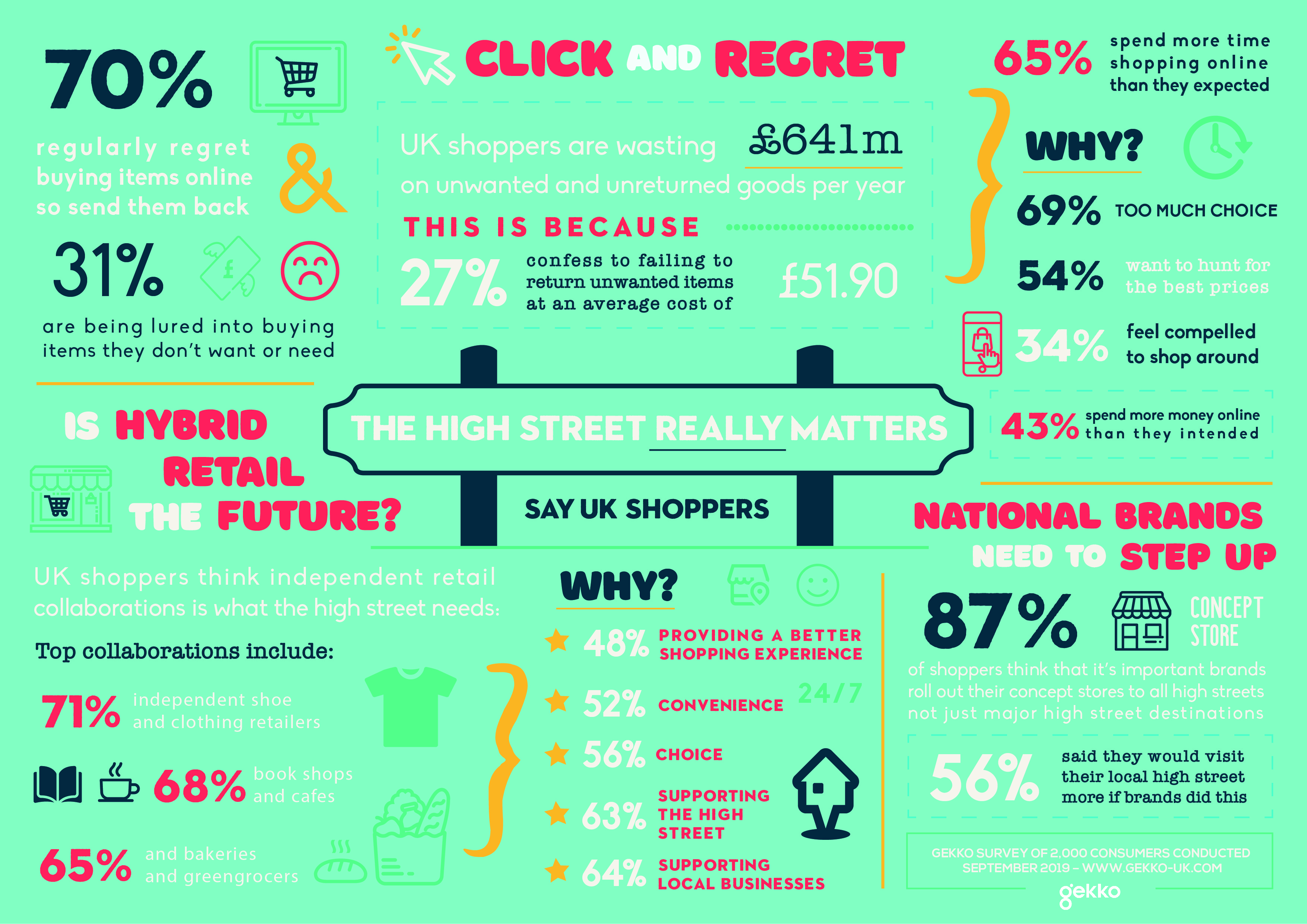 Despite people seemingly unable to resist the temptation of spending money online, nearly half felt that the ease of shopping online fuels extensive shopping habits and 43% said they also spend more money online than they originally intended.
Although internet shopping is meant to be time efficient, a whopping 65% said they spent more time shopping online than they expected because there's too much choice 69%, they want to hunt for the best prices 54% and they feel compelled to shop around 34%.
However, respondents also claim to be concerned about the environmental impact of online shopping with 75% worried about the excessive use of packaging and single use plastics. Meanwhile 70% said they were concerned about the societal impact on the high street and local economy of increasing online shopping.
Daniel Todaro, Managing Director of Gekko, comments: "It's clear from this research that online shopping can be a false economy.  Although in theory we can return the goods we buy, many of us are too busy to bother, so what starts as convenient soon becomes costly and inconvenient. This results in unwanted goods cluttering cupboards, gathering dust in wardrobes or heading for landfill at an alarming rate.  With our high street suffering and many people still enjoying its benefits such as try before you buy, excellent customer service and immediate purchasing experience, people should be more mindful before they click and get out and support their local businesses, help the environment and their pockets."