The IPM – the trade body which represents creative agencies, brands and service agencies engaged in promotional marketing and brand activation in the UK – confirms its final line-up for its thought-leadership and networking event on Wednesday 16th October in collaboration with the IPA's EffWeek (15th to 18th October 2019), the annual global initiative championing effective marketing.
Sponsored by The Work Perk, the event will take place at Field Day at HKX in St Pancras Square, London from 3pm, and will focus on the role of sustainability in marketing services, and its contribution to campaign effectiveness.
The final line-up for the event is:
Visual artist and photographer focusing on plastic pollution, surf culture and issues around climate change and sustainability
Andy's work has been featured in various broadcast and print media including the BBC, National Geographic and The Guardian Environmental and exhibited internationally. He was an early member of  Surfers Against Sewage  and attended the first ever parliamentary demonstration in 1991. Andy has published a number of books including the ground-breaking  Dominant Wave Theory.
CEO at Havas London, Havas Helia & Field Day
Havas London is proudly B-Corp certified – businesses that meet the highest standards of verified social and environmental performance, public transparency, and legal accountability to balance profit and purpose. Xav will explain why B-Corp is an effective agency strategy.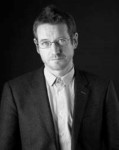 European and UK Group Chief Strategy Officer, Havas Worldwide
Mark oversees all strategy for Havas in the UK, covering media, performance and creative, and also runs the Creative strategy group for Europe. He'll describe why sustainability and other 'collective' benefits play a key role in building an effective brand.
Managing Director, Multi Resource Marketing Ltd (MRM)
Marc is a marketer of long standing who for the last 3 years has been working as Managing Director of Multi Resource Marketing Ltd (MRM) – an established and award winning marketing services provider. He will share MRM's approach to managing client's marketing programmes, demonstrating how campaigns can achieve both sustainability and effectiveness.
Founder & CEO The Life Adventure & The Happy Prize Company
Justine was part of the team who launched the travel start-up Unmissable, which went on to define the Prize Management  industry model.  In 2015 she founded The Happy Prize Company, whose vision it is to guide brands towards using more meaningful and transformational experiences as prizes for their campaigns. Justine will take a different look at the effectiveness of a campaign. One where the question is not "How many entries did we have?" and "How much sales uplift was achieved?", but rather "Did we use our skills to be part of the solution and not the problem?".
Professor at Hult International Business School
Daniel Rukare is a Professor at Hult International Business School in London. His areas of speciality are Strategy and Innovation with research interests in the area of Developmental Economics. He is currently research active exploring the complexities of how creative confidence could be used in alleviating poverty in developing countries. Daniel is a keynote speaker across Europe, the US and Africa as well as an advisor to several businesses. He will discuss how sustainability can be applied in product innovation.
After the presentations, there will be a Q&A session and the opportunity to network with the speakers and guests.
Paul Cope, Managing Director of the IPM, said: "We are delighted to once again be part of the IPA's EffWeek for 2019 – one of the most vital initiatives of the year which focuses on what really matters in our industry: effectiveness. Our event will certainly raise some interesting and difficult questions, and hopefully provide a platform for constructive debate – and perhaps a few good ideas and some new contacts to take away!"
Kathryn Patten MIPA, Head of Marketing Strategy at the IPA, added: "EffWeek 2019 is the culmination of a year-long R&D programme into how to improve business and brand performance. So, we are delighted that the IPM are addressing the important issue of how to ensure marketing is both sustainable and effective. We look forward to amplifying the learnings from the event within Effworks.co.uk – the hub of our global marketing effectiveness movement."
Kirsty Walker, Head of Events at the IPA, added: "The IPA has championed effectiveness in advertising since the Effectiveness Awards were launched in 1980, and has recently started working on what the industry could/should be doing to address the climate crisis – so it's great to see the IPM promoting the sustainability cause, and demonstrating that this important topic doesn't have to be at odds with creativity and advertising effectiveness."
A limited number of tickets are available for this event here: https://www.theipm.org.uk/events/EventDetails.aspx?id=1279342